John Siddorn leaves OceanPredict
News archive
2 Feb 2021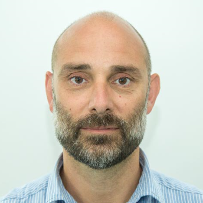 John Siddorn is moving on to the National Oceanography Centre in Southampton, leaving his positions as Head of Ocean Forecasting R&D at the Met Office.
John was acting chair of the OceanPredict Advisory & Sponsors Board for several years, sharing this role with Paul DiGiacomo (NOAA) and Pierre-Yves Le Traon (Mercator Ocean International).
John has been pivotal in pushing the development of the new OP strategy, and has been a strong supporter of the TT champion scheme, himself being the champion for the COSS-TT.
We wish him all the best for the future.
View all news