OceanPredict Symposium – OP'24
Symposium / conference
18 Nov 2024 – 22 Nov 2024, IOC, Paris

Overview
Following on from the successful OceanPredict '19 symposium in Halifax, May 2019, we now plan out next symposium to take place at UNESCO/IOC in Paris from 18-22 November 2024.
It is planned as a four-day event (Monday to Thursday) an will drive forward the ForeSea effort of international coordination and community building of an ocean prediction capacity for the future.
The overarching theme of OceanPredict '24 will be "Advancing ocean prediction science for social benefits" to highlight the central role played by ocean prediction in the UN Ocean Decade goals. It will invite ocean and atmospheric scientists, observation specialists, industry representatives, service providers, governments, and users of ocean data & products from across the international operational oceanography community to engage in science sessions, exhibitions and discussions to explore and define the direction of operational oceanography.
The symposium will seek to
accelerate the evolution of operational oceanography as a key component of Earth System Modeling;
identify the growing and changing needs of users and how to enhance service delivery;
align the objectives with the goals of the UN Decade of Ocean Science for Sustainable Development (UNDOS, 2021-2030).
The symposium is being organised as an in-person to allow for plenty of informal interactions during the event and on its side-lines, noting that networking is especially important for students and early career scientists. Funding is sough to subsidise selected students, early career scientists and scientists from developing countries to join the event who do not have alternative sources of funding. Presentations and discussions will be broadcasted live, recorded and made available to participants who are unable to travel.
Save the date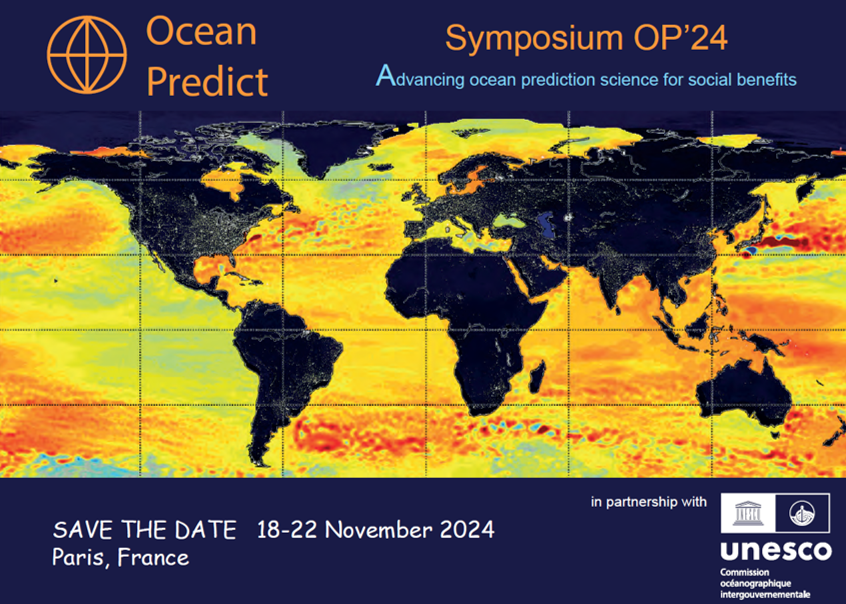 View all events
This event