OPST – 8, Nov 2023
Science Team Meeting
6 Nov 2023 – 10 Nov 2023, Busan, Republic of Korea

Home
8th Annual Meeting of the OceanPredict Science Team (OPST-8)
6 – 10 November 2023
Where:

Busan, Republic of Korea – In-person meeting

When:

6 – 10 November 2023 (Mon – Fri)

Duration:

4.5 day meeting 

Organisers:

Do-Seong Byun (

Korea Hydrographic and Oceanographic Agency)
Fraser Davidson (ECCC/DFO)
Marie Drevillon (MOI)
PN Vinayachandran (Indian Institute of Science)
Kirsten Wilmer-Becker (Met Office)
Time and date
Mon – Fri, 6-10 November 2023
In-person meeting (possibly hybrid – tbc)
Busan, Republic of Korea
Registration
Meeting participation will require registration.
Hotel bookings
——————————————————- NEW UPDATE —————————————————–
The new hotel is now confirmed. We will stay and meet at the Grab the Ocean hotel.
You can book your hotel room starting from 4 September 2023 via the hotel website. Please contact the programme office if you have questions.
If you click on the image(s) below you will be able to see more information the hotel facilities and room options.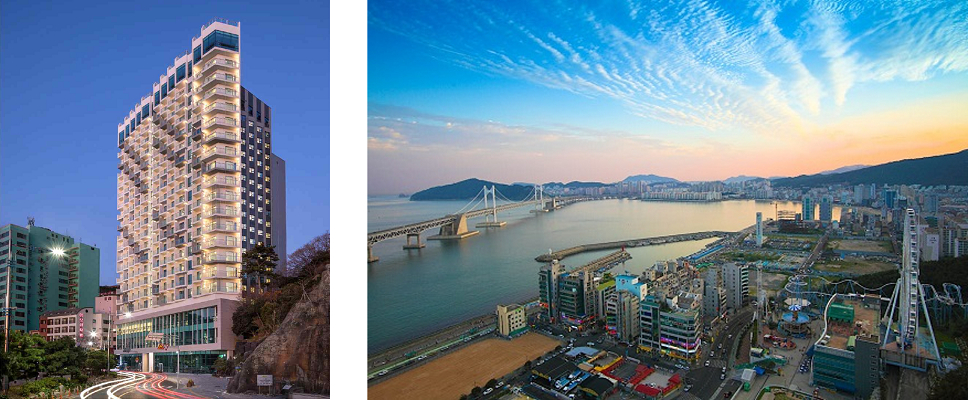 If you want to book any other accommodation in Busan, everyone is welcome to do so.
Booking should be made as early as possible because hotel reservation can be difficult due to many events planned in November at Busan.
Agenda
The meeting will run from Mon, 6 Nov morning (9:00) to Fri, 10 Nov, lunch time (12:30). We are intending to organise a meeting dinner on day 2 (Tue) and a sightseeing trip in day 5 (Fri afternoon).
In a bit more detail:
Mon (day 1): Introduction day – meeting objectives, UN Decade and other external engagements
Tue (day 2): OP symposium planning, TTs, OPOS overview, DINNER
Wed (day 3): System overview, observing systems, OPAS meeting
Thu (day 4): Science Day (mostly local scientist presentations)
Fri (day 5): Programme office updates, communications, future plans, SIGHTSEEING TRIP
A full agenda will be provided asap.
Attendance
All OPST and OPAS members are warmly invited to attend the OPST-8 meeting in person.
We will also welcome guests and representatives from national research groups and institutes.
Visa & Covid
Please visit the following website for Visa and Covid-information:
View all events